Read Time:
6 Minute, 16 Second
Pakistani fashion has gained immense popularity in the global fashion industry, captivating the attention of trend enthusiasts worldwide. With its rich cultural heritage and diverse fashion sense, Pakistani clothing offers a wide variety of traditional and modern designs to suit every woman's personal style and dress for different occasions. From the elegant shalwar kameez and flowy dresses to the stylish straight pants and high-waisted, baggy pants, Pakistani clothes provide versatile options for everyday wear, casual occasions, as well as formal events. The exquisite embroideries, intricate designs, and luxurious fabrics make Pakistani dresses a statement of style and grace. Mixing and matching Pakistani clothes allows girls to create fashionable outfits, embracing a fusion of pastel and neutral colors, bold and bright colours, or even darker shades for a bolder look. From flared dresses to churidar pajamas, the dressing style in Pakistani fashion is known for its versatility and comfort. Whether it's an unstitched fabric that allows customisation or ready-made ensembles, Pakistani fashion caters to the diverse needs of fashion-savvy women, providing an unmatched variety of outfits for both everyday wear and special occasions.
Knowing Your Body Type
Knowing your body type is crucial when it comes to choosing the right clothes. Each body type has its own unique characteristics, and understanding these can help you select outfits that flatter your figure and enhance your personal style.
There are several different body types, including pear-shaped, hourglass, apple-shaped, and rectangle-shaped. Pear-shaped individuals have a smaller upper body and wider hips and thighs. Hourglass figures have a well-defined waist and proportional bust and hips. Apple-shaped individuals carry weight around their midsection. Rectangle-shaped bodies have a straighter silhouette with less defined curves.
Identifying your body type allows you to focus on highlighting your best features and balancing proportions. For example, if you have a pear-shaped figure, it's best to choose tops that draw attention to your upper body, such as off-the-shoulder or boat necklines. Pairing them with A-line skirts or flared pants can help create a balanced and flattering silhouette.
Understanding your body type is key to creating a style statement that is uniquely you. By embracing your individuality and dressing for your body shape, you can feel confident and comfortable in any outfit you choose. So take the time to learn about your body type and use this knowledge to create fashionable outfits that reflect your personal style.
Choosing the Right Colours
Choosing the right colours is essential when it comes to mixing and matching Pakistani clothes. In the fashion industry, colours play a crucial role in creating a style statement and expressing one's individuality.
For girls in the Pakistani fashion scene, the trends for 2023-24 are leaning towards a variety of colours. While neutral colours continue to be popular, there is also a growing fascination with bold and bright shades. Pastel colours are making a comeback, adding a touch of femininity to outfits. And of course, darker colours remain a classic choice for creating an elegant and sophisticated look.
When mixing and matching Pakistani clothes, the importance of choosing the right colours cannot be overstated. The colours you select can completely transform an outfit and enhance your overall appearance. They can help you create a harmonious and cohesive look or make a specific piece stand out.
Understanding the impact of colours on your personal style and body type is essential. By selecting the right colours, you can highlight your best features and create a flattering silhouette. For example, if you have a pear-shaped body, opting for darker shades on the lower half and brighter colours on the upper half can help create balance.
Understanding Different Styles of Shalwar Kameez Suits
Shalwar kameez suits are an integral part of Pakistani fashion and offer a wide range of styles to choose from. These traditional outfits are not only versatile, but they also make a style statement, reflecting the rich cultural heritage of Pakistan.
One of the most popular styles of shalwar kameez is the flared dress. This style features a loose, flowy dress with a flared silhouette that gives a feminine and graceful look. It is commonly worn for both everyday wear and formal events.
Another common style is straight pants with kameez. This style features a straight-cut pant paired with a kameez (shirt), giving a more modern and sleek look. It is often preferred for its simplicity and elegance.
For those looking for a more relaxed and comfortable option, baggy pants with kameez are a great choice. The loose and relaxed fit of the pants adds a casual touch to the overall outfit, making it suitable for everyday wear.
High-waisted pants with kameez are another trendy option. The high-waisted pants accentuate the waistline, creating a flattering and stylish look. This style is often favoured for its ability to create a well-defined silhouette.
Lastly, churidar pajama with kameez is a classic and timeless style. It features fitted pants with gathers at the ankle, giving a snug and tapered look. This style is often adorned with exquisite embroideries and is commonly worn for formal events.
With such a wide variety of shalwar kameez styles available, Pakistani women have the freedom to express their personal style and experiment with different designs, silhouettes, and details. Whether it's a flared dress or high-waisted pants, these outfits can be mixed and matched to create fashionable and versatile outfits for any occasion.
Accessorising Outfits for a Stylish Look
When it comes to Pakistani fashion, accessorising can make all the difference in creating a complete and stylish outfit. Fashion accessories not only enhance personal style but also have the power to transform a basic shalwar kameez into a fashionable ensemble.
One of the most popular accessory choices is jewelry. Pakistani women love to adorn themselves with intricate and statement-making pieces. From delicate earrings to chunky necklaces, the right jewelry can elevate any outfit. Neutral colours like gold and silver are versatile options that can be paired with a variety of colours, while bold and bright colours can add a pop of excitement.
Handbags are another essential accessory that can amp up your style. Opt for a bag that complements your outfit and reflects your personal style. Whether it's a sleek clutch for a formal event or a spacious tote for everyday wear, the right handbag can make a fashion statement.
Don't forget about shoes! They not only provide comfort but also contribute to the overall look. Heels can add an elegant touch to a shalwar kameez, while flats can give a more relaxed and casual vibe. Choose footwear that matches the occasion and complements your outfit.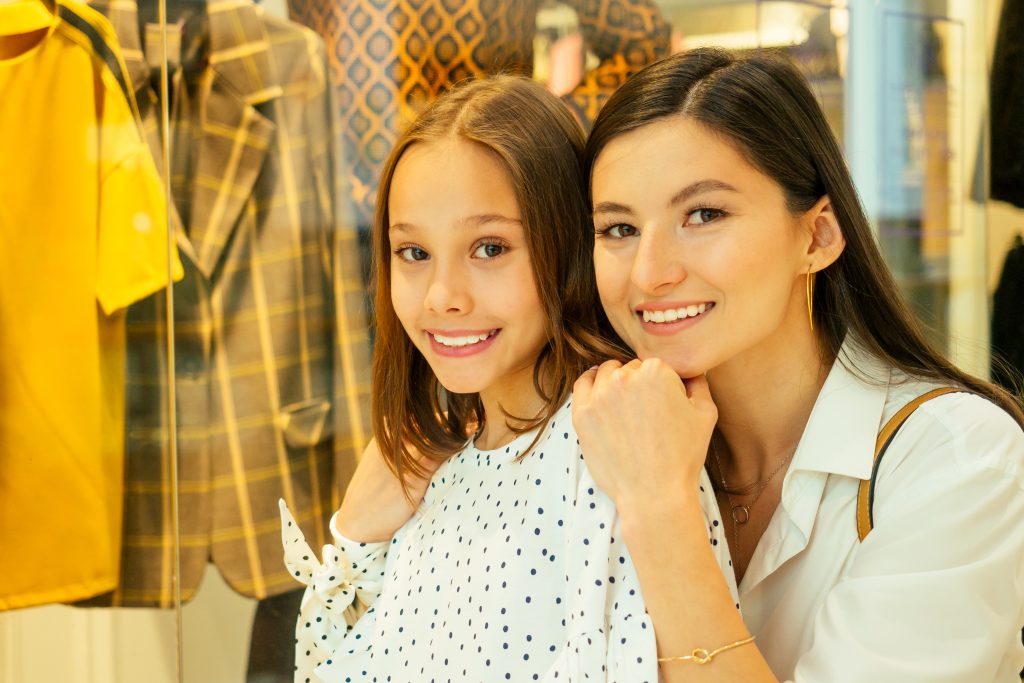 Conclusion
In conclusion, Pakistani fashion has made a significant impact in the global fashion industry by seamlessly blending traditional and modern designs. Pakistani women have access to a wide range of options when it comes to their outfits, from elegant frocks and flared dresses to stylish straight kurtis and intricately embroidered shalwar suits. These choices allow them to create unique and fashionable looks that showcase their personal style. The attention to detail and craftsmanship in the embroidery adds a touch of luxury and sophistication to the outfits. Pakistani fashion has truly become a style statement, offering women the opportunity to express their individuality and stand out in any crowd. With its rich heritage and modern influences, Pakistani fashion continues to inspire and set trends in the fashion world, making it a force to be reckoned with.