Read Time:
5 Minute, 12 Second
Pakistani girls' clothing is an essential aspect of celebrating culture and preserving tradition. It plays a crucial role in reflecting cultural identity and highlighting the rich heritage of Pakistan. The historical background and current styles of Pakistani clothing hold immense significance in understanding the traditions and customs passed down through generations.
By donning traditional attire, Pakistani girls not only express their cultural identity but also exhibit their deep-rooted connection to their heritage. These garments, often crafted with intricate details and vibrant colours, evoke a sense of pride and belonging. Whether it is for special occasions like weddings or formal gatherings, Pakistani girls make a fashion statement that goes beyond mere clothing – it reflects their cultural values, traditions, and the uniqueness of the Pakistani culture.
By exploring the world of Pakistani clothing, one can gain a deeper understanding of the customs and traditions passed down from the ancient city of East Pakistan to the western fashion influences of West Pakistan, all shaping the vibrant tapestry of Pakistani culture.
Overview of Pakistani Clothing History
Pakistani clothing has a rich history that reflects the country's diverse cultural heritage. Its evolution can be traced back to ancient times when waves of invaders and settlers from different regions influenced and shaped clothing styles. Over the centuries, traditional dresses became an integral part of Pakistani culture, representing the unique identity of its people.
Clothing in Pakistan has witnessed various phases of evolution. Initially, the influence of Central Asia and the Indian subcontinent resulted in the fusion of different styles and techniques. Then, during the Mughal era, opulent fabrics like silk and intricate embroidery gained prominence, symbolising luxury and elegance.
Regional dresses play a significant role in showcasing native traditions. Each province in Pakistan showcases its distinct attire, reflecting the diverse heritage of the country. From the vibrant and heavily ornamented Shalwar Kameez of Punjab to the exquisite Balochi embroidery and mirror work of Balochistan, regional fashion is a testament to the evolving nature of Pakistani clothing.
Despite globalisation's impact and Western fashion's influence, Pakistani clothing has managed to preserve its unique identity. It is often worn during special occasions like weddings, religious festivals, and formal gatherings, reflecting the deep-rooted cultural values and traditions of the Pakistani people.
Current Styles of Pakistani Girls' Clothing
Pakistani girls' clothing encompasses a wide range of styles, each reflecting the richness of the country's culture and traditions. From the timeless classic of the Salwar Kameez to the elegance of the Abaya, these garments celebrate modesty and style.
The Salwar Kameez is a versatile outfit that consists of a long tunic (Kameez) paired with loose pants (Salwar) and a matching dupatta. It is a popular choice for formal occasions and showcases intricate embroidery and embellishments. The Abaya, on the other hand, is a loose-fitting garment that covers the whole body and is often worn as a symbol of modesty. It comes in various styles and fabrics, allowing women to express their personal style while adhering to cultural norms.
The Saree, a traditional garment worn in many South Asian countries, also holds a special place in Pakistani fashion. It is a long piece of fabric that is draped around the body, emphasising grace and beauty. Pakistani women often opt for rich, vibrant colours and intricate designs in their sarees, making them stand out in any gathering.
The Lehenga Choli is another popular choice for weddings and festive occasions. It consists of a flared skirt (Lehenga), a fitted blouse (Choli), and a dupatta. The Lehenga Choli is known for its colourful embroidery and mirror work, creating a stunning and vibrant look.
For those seeking convenience and an all-in-one outfit, the Shalwar Kameez with a Dupatta Veil is a perfect choice. This ensemble includes a tunic (Kameez), pants (Shalwar), and a matching or contrasting dupatta. It provides comfort and style, particularly for casual and everyday wear.
Pakistani girls' clothing reflects tradition and identity, blending ancient customs with modern influences. These styles not only celebrate the cultural heritage of Pakistan but also showcase the creativity and craftsmanship of its people.
Celebrating Culture Through Pakistani Girls' Clothing
Pakistani girls' clothing plays a significant role in celebrating Pakistani culture and showcasing their rich traditions and identity. Pakistani clothing reflects a unique blend of cultural heritage and modern styles and is influenced by a diverse history and regional variations.
Historically, Pakistani clothing draws inspiration from the ancient civilisations of the Indian subcontinent, Central Asia, and the Middle East. The influence of Mughal and Persian culture can be seen in the intricate embroidery and embellishments. In East Pakistan (now Bangladesh), the influence of Bengali and British colonial styles also had an impact. Through the division of East and West Pakistan, distinct regional variations in clothing emerged with their own unique styles and techniques.
In the present day, Pakistani girls' clothing combines traditional designs with contemporary fashion trends. From the classic Salwar Kameez to the elegant Saree, there is a wide range of choices available to suit different occasions and personal preferences. Designers incorporate modern elements such as asymmetrical cuts, fusion of fabrics, and western influences, while still preserving the essence of traditional attire.
One of the ways Pakistani girls' clothing reflects tradition and identity is through the choice of fabrics. Art silk and natural silk are commonly used to create luxurious and regal outfits. Bold and vibrant colours, such as deep reds and vibrant greens, are favored, reflecting the vibrancy of Pakistani culture. The use of intricate embroidery, mirror work, and embellishments adds a touch of elegance and highlights the attention to detail in traditional designs.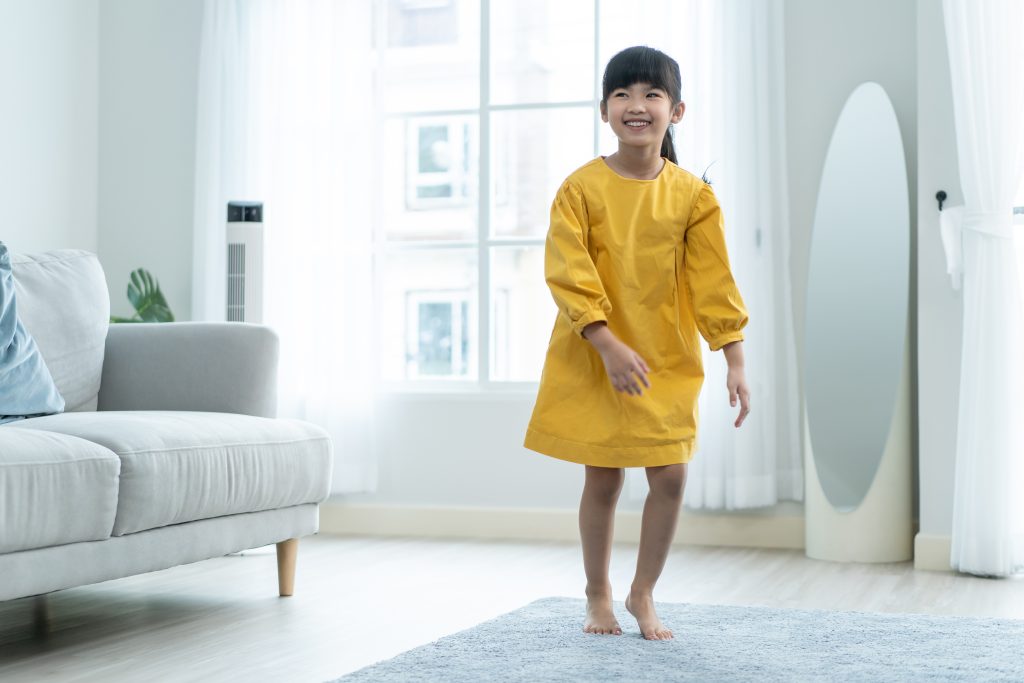 Conclusion
In conclusion, Pakistani girls' clothing serves as a powerful medium for celebrating culture, tradition, and identity. The rich history of Pakistan, influenced by various civilisations and cultural exchanges, is beautifully reflected in the diverse styles and designs of traditional attire. Through the choice of fabrics, vibrant colours, intricate embroidery, and embellishments, Pakistani girls proudly showcase their cultural heritage on special occasions. By donning these traditional outfits, they not only honour their roots but also create a strong sense of unity within their communities. Pakistani girls' clothing is not just a fashion statement, but a symbol of pride and a testimony to the beauty and richness of Pakistani culture.