Read Time:
7 Minute, 16 Second
When it comes to special occasions, Pakistani teenagers like to dress in style and showcase their unique fashion sense. Whether it's a wedding, a birthday party, or a formal event, Pakistani teen clothing for special occasions offers a wide range of outfits that perfectly blend tradition and modernity. From stunning ethnic dresses to stylish shalwar kameez suits, the Pakistani fashion industry caters to the ongoing trend of Eastern attire. Teenagers can explore a variety of outfits that not only reflect their personal style but also keep up with the current fashion trends. This article will highlight five must-have Pakistani clothes for special occasions, ensuring that teenage girls can find the perfect outfit to make a statement at any event. So, get ready to explore the amazing clothing collection available online and discover the perfect attire for special occasions!
Kurta and Dupatta Combinations
Kurta and dupatta combinations are highly sought-after by Pakistani teens for their trendy and stylish appeal, particularly for special occasions. This traditional attire offers a versatile and elegant option for teenagers, allowing them to make a fashion statement while maintaining their cultural roots.
One of the highlights of this ensemble is the dupatta, which can be draped in various styles to add a touch of charm and elegance. Teens can experiment with different draping techniques, such as the classic shoulder drape or the trendy belted style, to personalise their look.
The market offers a wide range of kurta and dupatta combinations in various designs and embroidery styles. Embellishments like Kamdani and Gota are particularly popular, adding a touch of glamour and richness to the outfits. These intricate embroidery designs elevate the overall appeal of the ensembles, making them perfect for special occasions.
To create a modern look, teens can also incorporate contemporary elements into their kurta and dupatta combinations. They can opt for unique cuts and silhouettes, experiment with contrasting colors, or add trendy accessories to add a touch of individuality and modernity to their outfit.
Lehenga Choli Sets: The Perfect Attire for Special Occasions
When it comes to dressing up for special occasions, Lehenga Choli sets are a must-have for every teenage girl in Pakistan. These stunning ensembles not only showcase the rich cultural heritage of our country but also exude elegance and charm, making them the ideal choice for weddings and parties.
Lehenga Choli sets hold great cultural significance, especially in Pakistani weddings. They are often worn by bridesmaids and close relatives of the bride and groom, adding a touch of glamour to the festivities. These outfits are also popular choices for birthday parties, festive celebrations, and other special events.
One of the reasons why Lehenga Choli sets are so beloved is the wide variety of styles, patterns, and colours available. From traditional embroidered designs to contemporary digital prints, there is something to suit every taste. The vibrant hues and intricate detailing make these outfits truly eye-catching, ensuring that teenage girls stand out in the crowd.
Whether it's a classic red and gold combination or a fusion of trendy pastel shades, Lehenga Choli sets effortlessly enhance the beauty of the wearer. The flowing skirt or lehenga, paired with a well-fitted choli or blouse, creates a mesmerising silhouette that flatters every body shape and size.
If you're looking to make a statement at your next special event, Lehenga Choli sets are the perfect choice. With their cultural significance, elegance, and timeless appeal, these outfits are sure to make teenage girls feel like royalty.
Ghararas for Elegant Events
When it comes to elegant and sophisticated attire for special occasions, ghararas are a must-have for Pakistani teenage girls. These luxurious ensembles exude charm and grace, making them the perfect choice for elegant events.
Ghararas are known for their intricate designs and luxurious features. The gharara pants, with their flared and voluminous silhouette, add a touch of grandeur to any outfit. They are often adorned with fancy and stone embellishments, further enhancing their opulence. These embellishments come in a variety of styles and patterns, such as intricate embroidery, sequins, and mirror work, adding a sense of extravagance to the gharara pants.
In recent times, gharara pants paired with fancy and stone embellished kameez in pastel shades have become the go-to trend for luxury party wear. The combination of the flowing gharara pants and the intricately designed kameez creates a stunning look that is both modern and traditional. The pastel shades add a soft and feminine touch, while the fancy embellishments elevate the overall allure of the outfit.
There are several styles and variations of gharara pants that can be worn to elegant events. From traditional gharara pants with wide flares to more contemporary and streamlined versions, there is a gharara style to suit every preference. Whether you prefer a more classic look or a modern twist, gharara pants offer versatility and elegance.
To complete the traditional and classy look, gharara pants are often paired with long dupattas. These dupattas can be draped in various ways, adding a touch of regality to the ensemble. The combination of gharara pants, fancy embellished kameez, and a long dupatta creates a truly mesmerising look that is perfect for elegant events.
Party Wear Dresses and Gowns
When it comes to special occasions in Pakistan, it is essential to find the perfect party-wear dress or gown that showcases both style and cultural significance. There are several options available that are sure to make a statement and leave a lasting impression.
One popular choice for engagement parties is the Zuria Dor gown. Known for its exquisite designs and attention to detail, this gown features intricate embroidery and embellishments that add a touch of elegance and luxury. The flowing silhouette and delicate fabric create a stunning look that is perfect for the occasion.
For post-Nikah parties, the Asim Jofa luxury chiffon collection is a go-to choice. These gowns are crafted with the utmost care, featuring delicate embroidery and stunning patterns that exude grace and charm. The combination of luxurious chiffon fabric and intricate designs make these gowns stand out at any event.
Another option for formal gatherings is a round-neck dress with stonework. The stonework adds a touch of glamour and sparkle to the dress while the round neck design creates a sophisticated and chic look. This dress is perfect for those who want to make a stylish statement while still maintaining cultural traditions.
With their exquisite designs, embroidery, and embellishments, these party-wear dresses and gowns are sure to turn heads at any special occasion. They showcase the beauty of Pakistani culture while also embodying the latest fashion trends. Whether it's an engagement party or a post-Nikah celebration, these dresses are the perfect choice for making a memorable impression.
Suits and Sherwanis for Formal Occasions
When it comes to formal occasions, Pakistani teens can opt for elegant and stylish suits and sherwanis that exude class and sophistication. These outfits are perfect for weddings, engagements, or any special event.
Suits for teenagers come in a variety of styles and designs. One popular choice is the classic black tailored suit. This timeless design conveys a sense of maturity and elegance. Another option is the three-piece suit, which includes a waistcoat, jacket, and trousers. These suits can be found in various colors and patterns, allowing teenagers to express their personal style.
Sherwanis are traditional Pakistani attire for formal events. They are known for their intricate embroidery, embellishments, and rich fabrics. Many popular brands and designers offer a wide range of sherwanis specifically tailoured for teenagers. These sherwanis often feature exquisite designs with detailed workmanship. The combination of traditional elements and modern cuts makes them perfect for Pakistani teens who want to make a statement while staying true to their cultural heritage.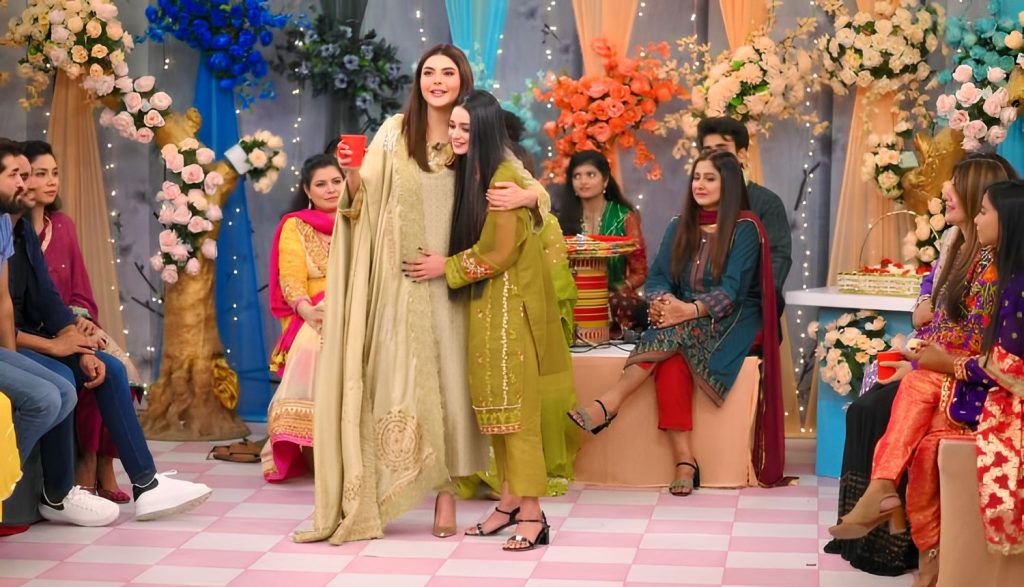 Conclusion
In conclusion, Pakistani teens have a variety of special occasion clothing options to choose from. From traditional sherwani and shalwar kameez combinations to modern sharara sets, there's something for every style and budget. With these five must-have pieces, teens can look their best without breaking the bank – or sacrificing their personal style.
A few additional clothing items are also essential for any special occasion outfit. A dupatta, or scarf, adds a traditional and modest touch to any ensemble. For those who prefer a more contemporary look, a trendy waistcoat can be layered over a kurta for an added element of style. Accessories like traditional jewelry and high heels can complete the look.
As with any fashion purchase, comfort is key. It's important for Pakistani teens to choose clothing that they feel comfortable in and which expresses their personal style. With the right pieces, teens can look stylish and feel confident at any special event or gathering.